The documentation you are viewing is for Dapr v1.8 which is an older version of Dapr. For up-to-date documentation, see the latest version.
Quickstart: Secrets Management
Get started with Dapr's Secrets Management building block
Dapr provides a dedicated secrets API that allows developers to retrieve secrets from a secrets store. In this quickstart, you:
Run a microservice with a secret store component.
Retrieve secrets using the Dapr secrets API in the application code.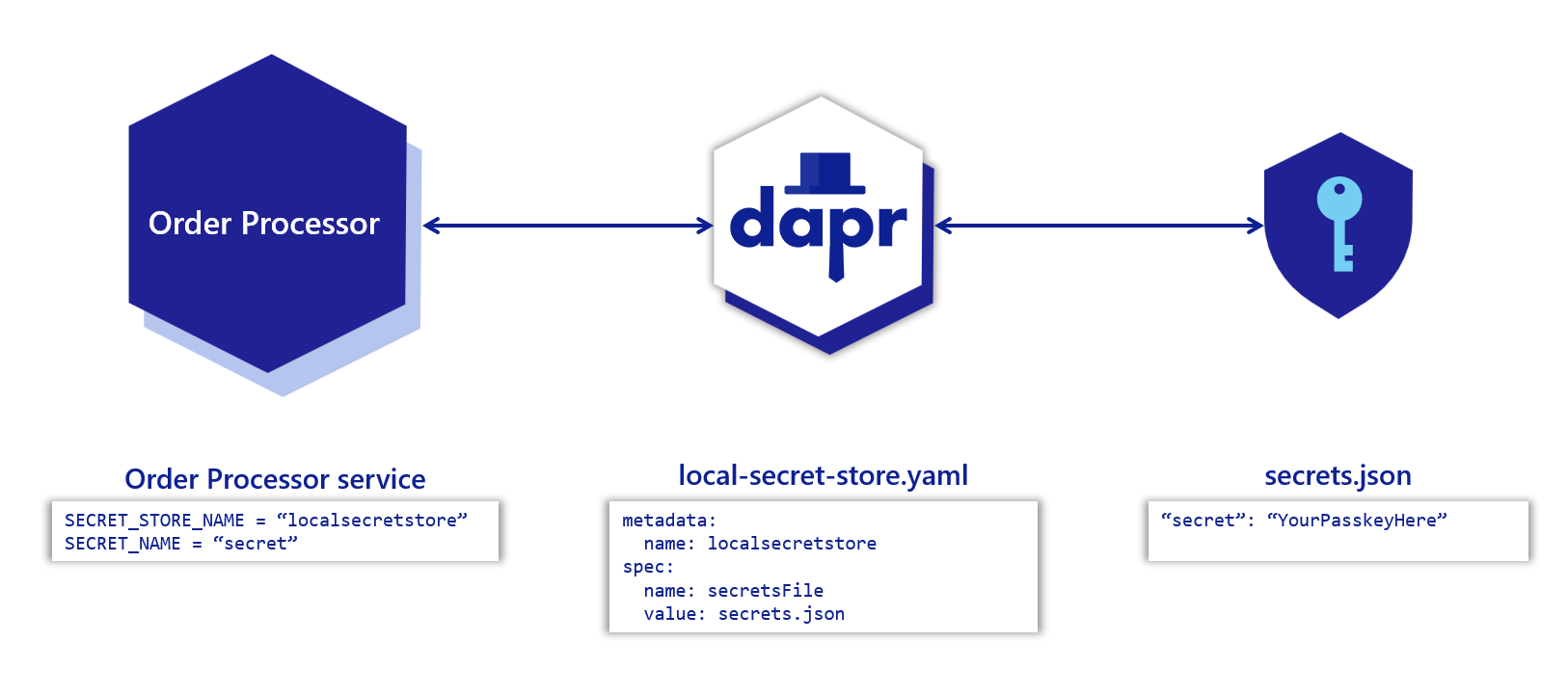 Select your preferred language-specific Dapr SDK before proceeding with the Quickstart.
Tell us what you think!
We're continuously working to improve our Quickstart examples and value your feedback. Did you find this Quickstart helpful? Do you have suggestions for improvement?
Join the discussion in our discord channel.
Next steps
Explore Dapr tutorials >>